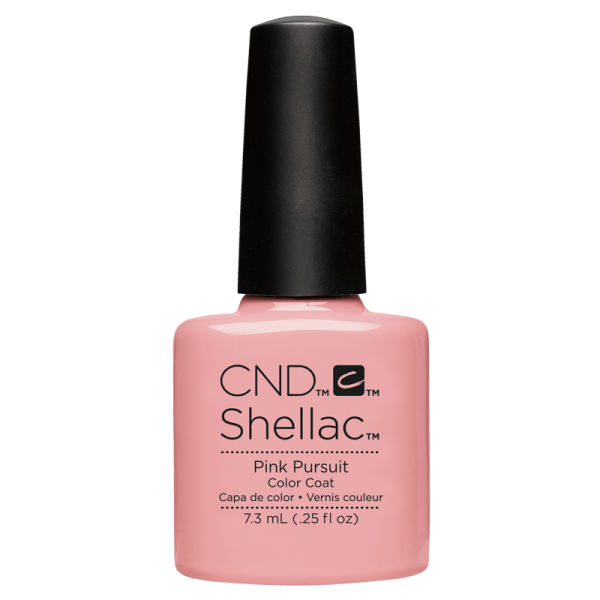 Shellac UV Polish Pink Pursuit is a UV nail polish that last over 14 days. Flirtation Collection for Spring 2016. The color is opaque. The brush is flat for an easier application.
Product Description
Collection Flirtation, Spring 2016. Color Pink Pursuit.
Textures and tones collide for an unexpected elegance.
Meet Shellac UV Nail Polish !
What is the Shellac UV Nail polish ?
Shellac is a breakthrough, patent-pending UV3 technology that combines the ease of polish with the permanence of gels. No other products on the market can stand up to the claim – on like
Collection : Flirtation
Format : 7.3 mL
Brand : CND Shellac
Availabity : In Stock
24.95 $