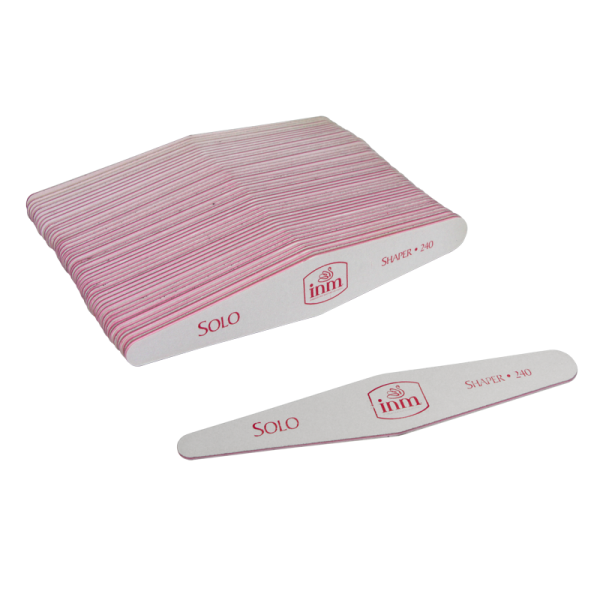 Pack of 50 INM Solo shaper nail files. With it 240/240 grit it is perfect for natural nail preparation.
Product Description
Pack of 50 INM Sole shaper files (grit 240/240).
Perfect for natural nail preparation before a resin, UV gel or acrylic enhancement or before a UV polish enhancement such as Shellac or Essie Gel.
1 File size: 18cm x 3.3cm x 0.2cm
The number assignated to the nail file defines the roughness of each side.
Bigger is the number softer is the nail file.

Brand : INM
Availabity : In Stock
111.48 $